Safety Culture Change Yields Sustainable Improvements
January 31, 2018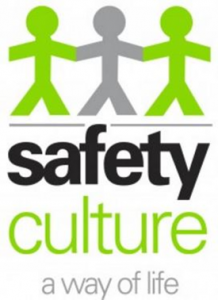 Safety Culture Change Yields Sustainable Improvements
It has been observed at numerous worksites and confirmed by independent research that developing strong safety cultures have the single greatest impact on accident & incident reduction of any process. It is for this single reason that Western Camp Services is continuing to evolve and grow our safety culture throughout all of our operations.
Here at Western Camp Services we have been achieving continuous improvements in reducing the number and severity of employee injuries with input and cooperation from all team members.
Safety cultures consist of shared beliefs, practices, and attitudes that exist at an establishment. Culture is the atmosphere created by those beliefs, attitudes, etc., which shape our behavior. Our safety culture is the result of a number of factors such as:
Management and employee norms, assumptions and beliefs;
Management and employee attitudes;
Values, myths, stories;
Policies and procedures;
Supervisor priorities, responsibilities and accountability;
Production and bottom line pressures vs. quality issues;
Actions or lack of action to correct unsafe behaviors;
Employee training and motivation; and
Employee involvement or "buy-in."
As our safety culture continues to evolve and becomes stronger, everyone feels responsible for safety and pursues it on a daily basis; employees go beyond "the call of duty" to identify unsafe conditions and behaviors, and intervene to correct them. A strong safety culture builds a team were coworkers routinely look out for one another and point out unsafe behaviors to each other.
Posted in: Safety (HSE), The Western Dispatch