Observation Card Winners – May & June 2012
November 21, 2012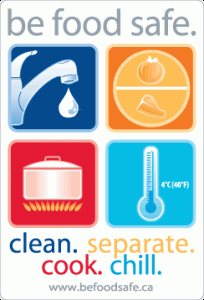 Maxine T – Camp 195 – Observed a staff member taking the time to take garbage and recycling out to the bins one at a time instead of teh staff straining herself.
Robert G – Camp 195 – Noticed 2 tras of labeled "raw fish" sitting on top of prepared product (roast beef) adn moved the fish to a safe area where no contamination or spill would affect the cooked product.
Chris F – Camp 160 – Noticed that the kitchen staff are separating cans and aerosol sprays from (food waste) garbage which reduces the risk of explosion or the need to sort materials at the incinerator (burning site).
Posted in: Observation Card Winners